Today's
XKCD
sums it up perfectly: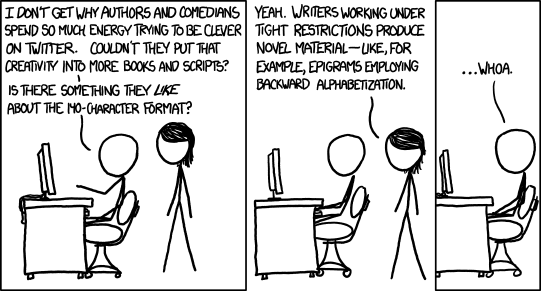 This is why I write
limericks
using three word prompts, why I write
flash fiction
and why I like
hashtag games
. It's also why I find open-ended, formless projects difficult. I need something to push against in order to produce interesting, amusing or otherwise valuable work.
I'm clearly not alone in this, or XKCD wouldn't have the same observation. But what about you? Do arbitrary limits inspire you as things to be overcome? Or do they cage you in?
===== Feel free to comment on this or any other post.