That title should probably read "accepted for publication", but that's a quibble. My science fiction story, "Sunset at the Sea of Fertility" has been chosen by Tyche Books for inclusion in
their forthcoming anthology, "Ride the Moon"
.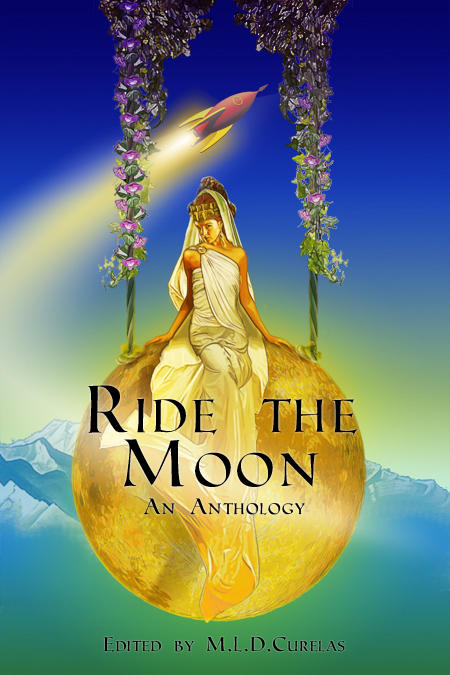 Release Date: February 29, 2012
The list of stories includes:
Krista D. Ball, "On the Labrador Shore, She Waits"
Marie Bilodeau, "The Buried Moon"
Kevin Cockle, "Dowser"
David L. Craddock, "Shara's Path"
Theresa Crater, "White Moon"
Isabella Drzemczewska Hodson, "Husks"
Ada Hoffmann, "Moon Laws, Dream Laws"
Claude Lalumiere, "The Secondary 4 Class of Prettygood Park High School"
C.A. Lang, "Tidal Tantrums"
Amy Laurens, "Cherry Blossoms"
Billie Milholland, "Small Seven's Secret"
Tony Noland, "Sunset at the Sea of Fertility"
Jay Raven, "Bitter Harvest"
A. Merc Rustad, "With the Sun and the Moon in His Eyes"
Rebecca M. Senese, "Moon Dream"
Lori Strongin, "A Moonrise in Seven Hours"
Chrystalla Thoma, "The Black Mermaid and the Moon"
Shereen Vedam, "Aloha Moon"
Edward Willett, "Je Me Souviens"
This is a strong lineup, and I'm happy to be included.
===== Feel free to comment on this or any other post.