Today's
XKCD
captures it perfectly: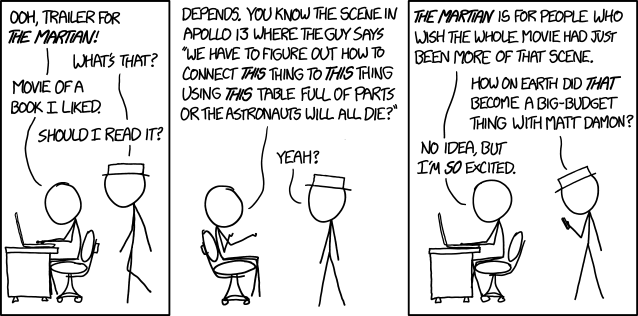 And the rollover text is
priceless
:
"I have never seen a work of fiction so perfectly capture the out-of-nowhere shock of discovering that you've just bricked something important because you didn't pay enough attention to a loose wire."
Yes, this. Exactly this. If you haven't read "The Martian", you should. It's a gearhead's triumph dream.
And I'm SO excited about the movie!
||| Comments are welcome |||
Help keep the words flowing.